To order SALPay Cards using Paypal as a payment method, follow these steps:

1. Go to business.salpay.com/login, then enter your mobile number and password associated with your SALPay account.

2. From the Dashboard click on the Cards tab on the side navigation panel.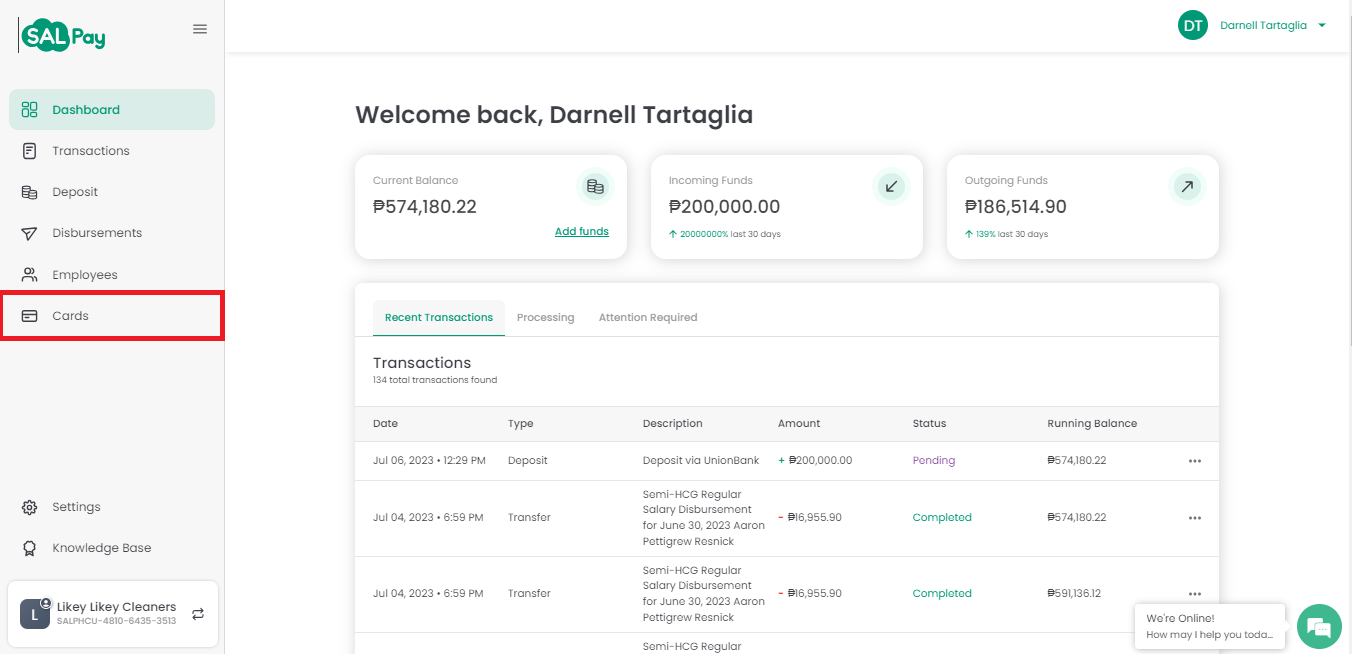 3. Click on Purchase Card.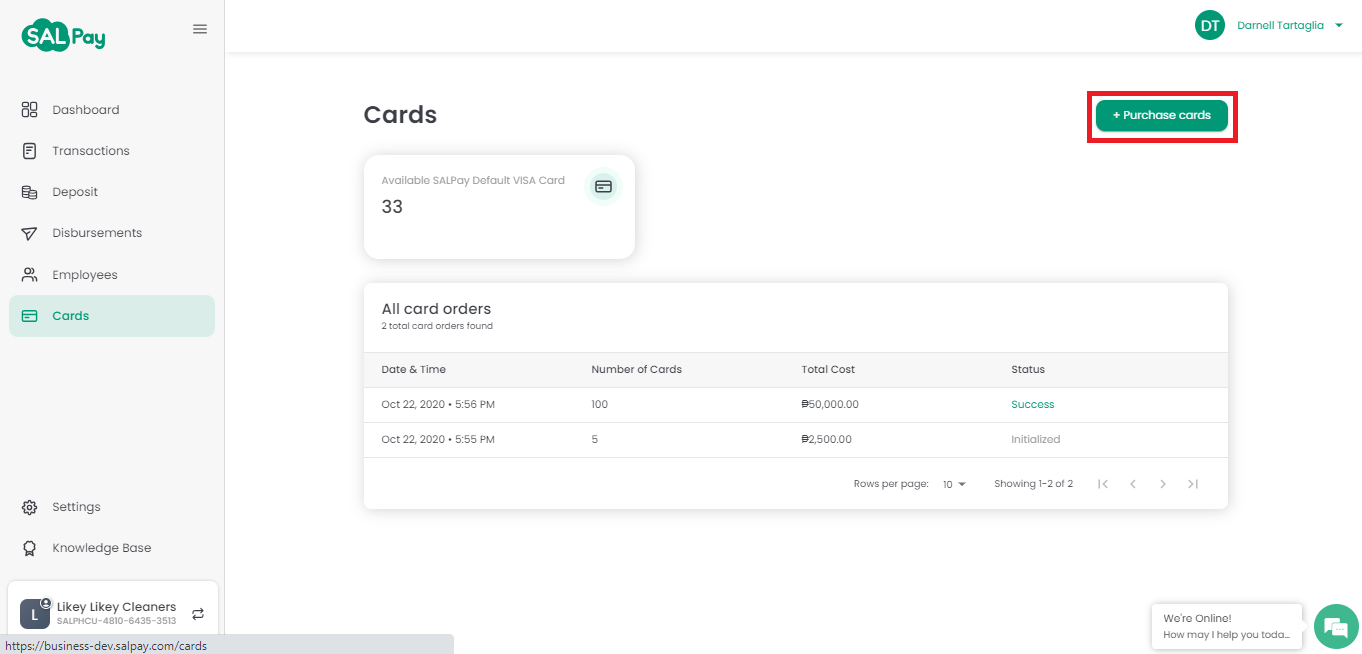 4. Accomplish the Order Card form by providing the following details:

Card Design

Number of Cards

The total amount to be paid for the cards automatically reflects upon entering the number of cards you would like to order.

Click on Next.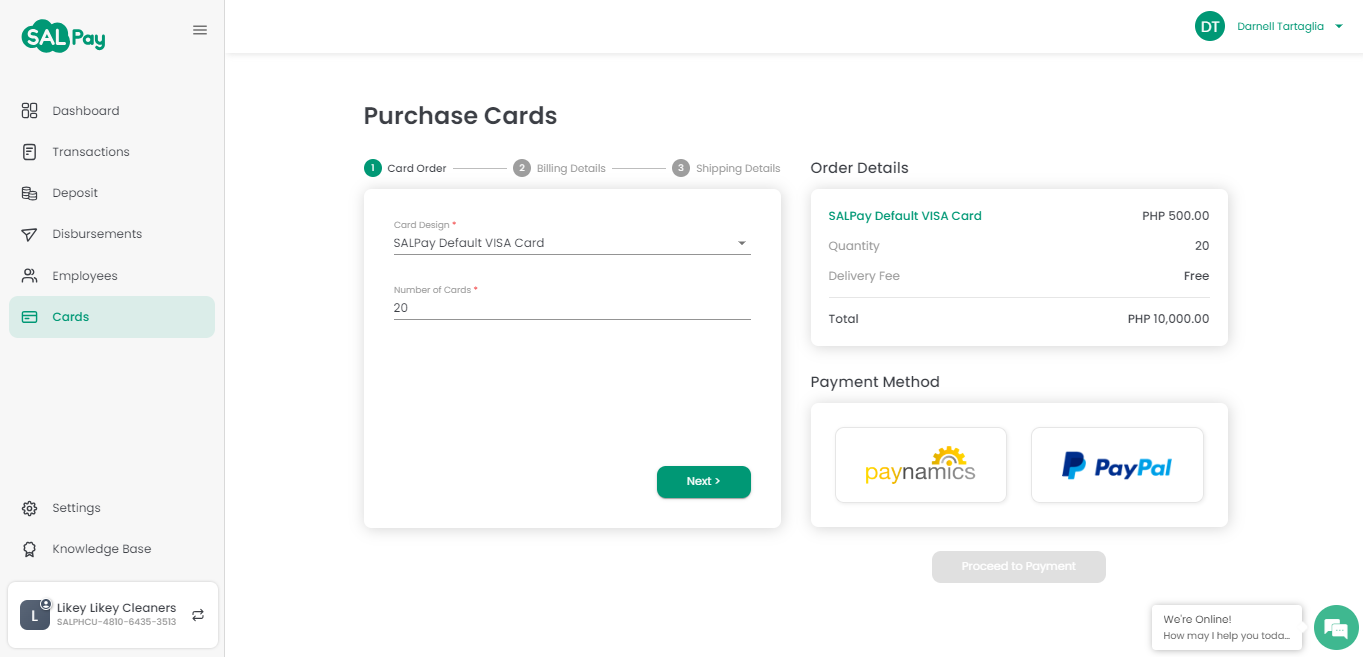 You can also order cards in advance, the remaining cards will be displayed as available card credits.

5. Provide your Billing Details and Shipping Details.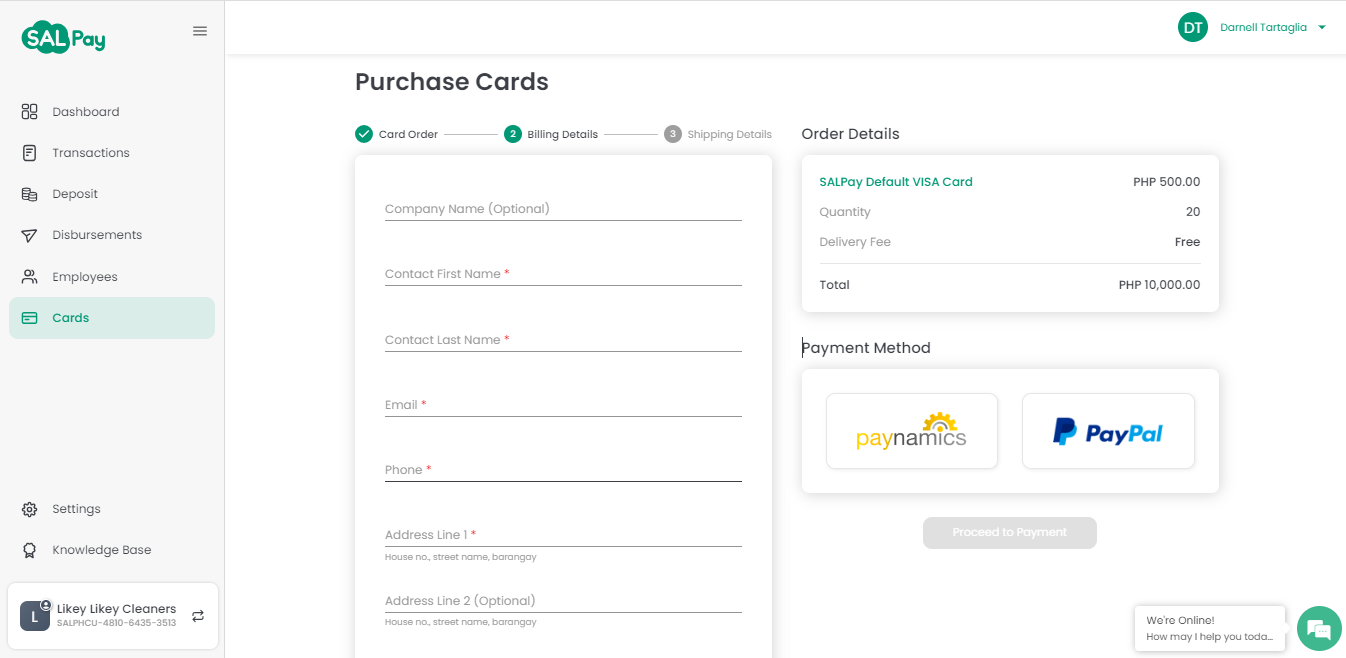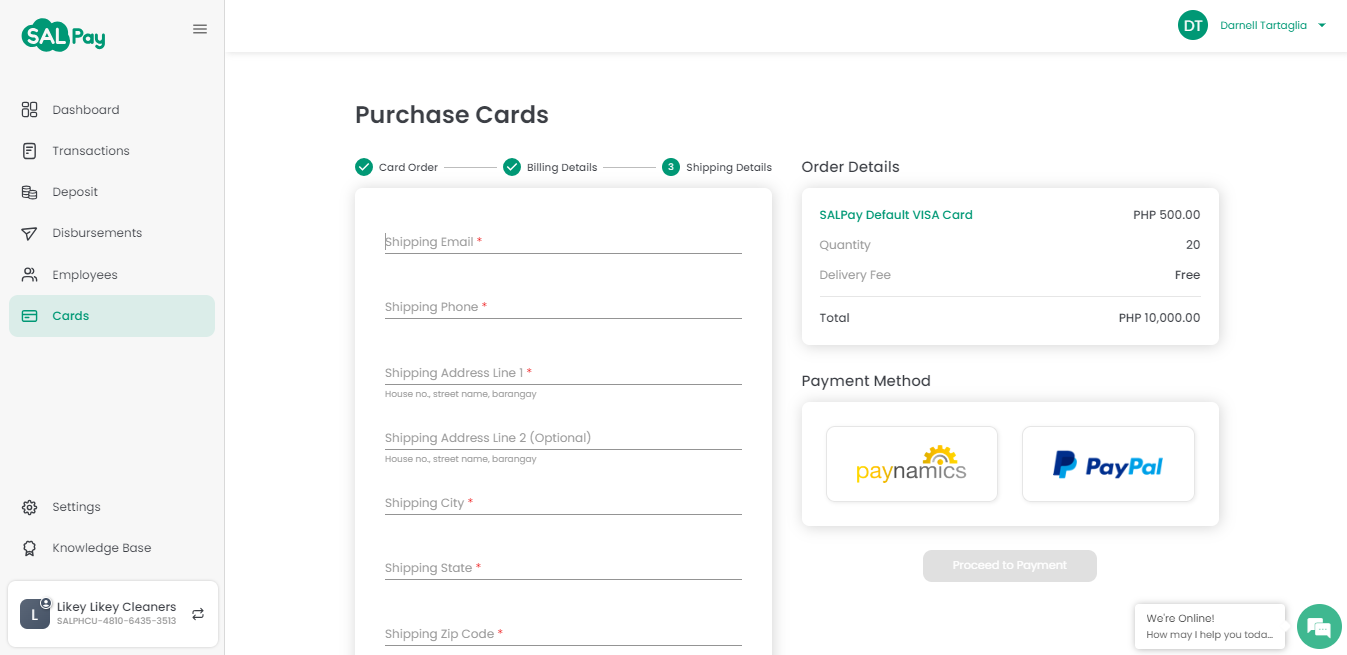 6. From the payment options, select Paynamics.

7. Clicking on Proceed to Payment will open a new window that requires you to log in to your Paypal account.

8. Proceed to check out by clicking on Continue.