How do I log in as Admin to SALPay for Business?
To log in to your SALPay as Administrator, follow these steps:
Step 1: Go to business.salpay.com/login

Step 2: Enter your mobile number.

Step 3: Enter your password.

Step 4: Click Login.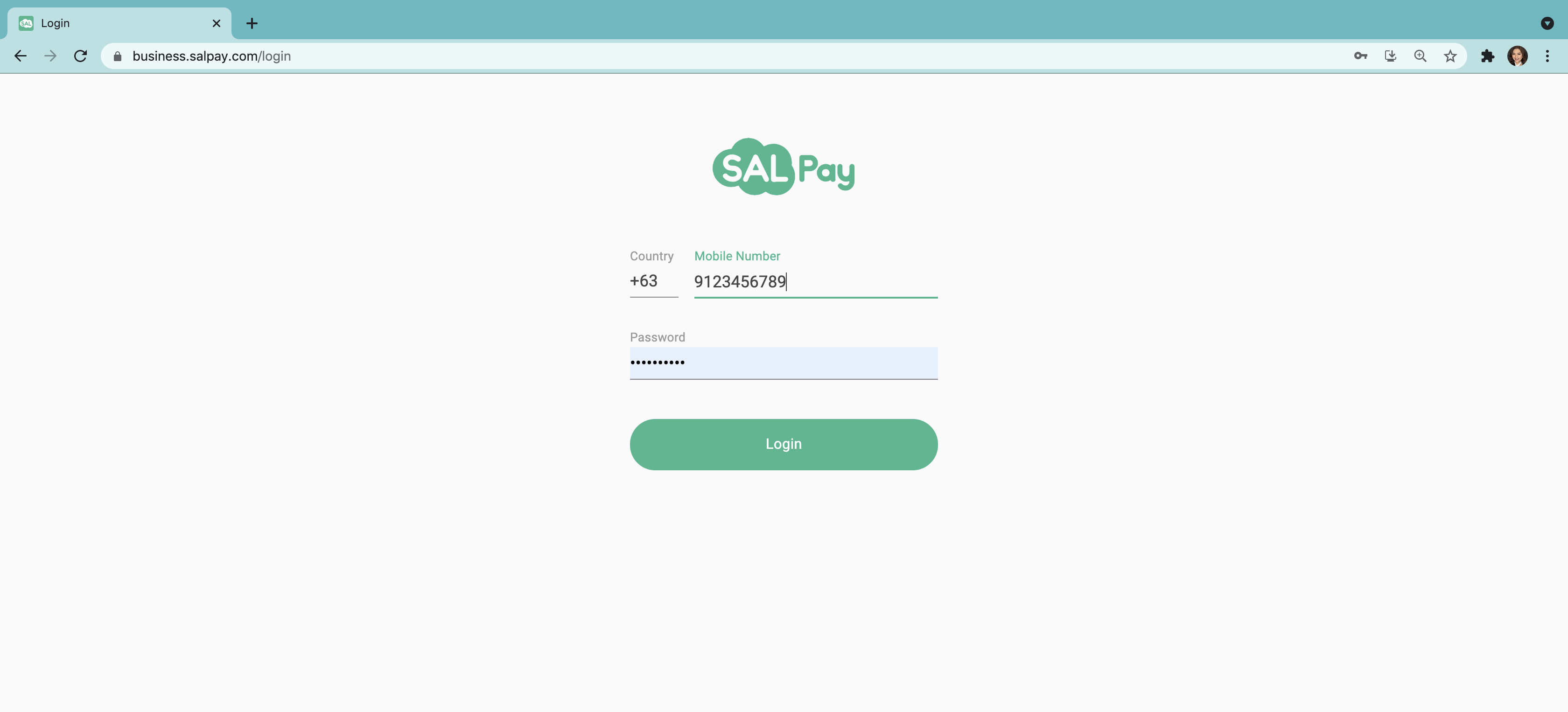 You should be directed to your SALPay Admin Dashboard upon successful login.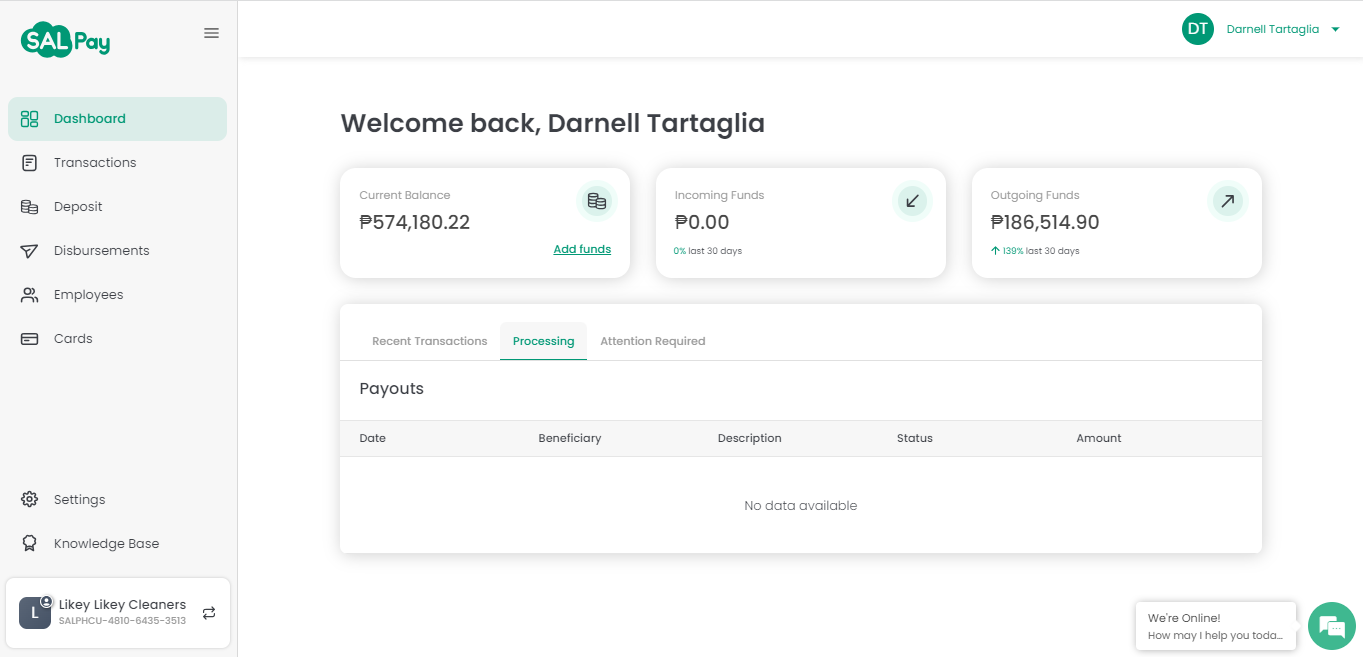 NOTE:

The mobile number and password to be entered is the same login you use in your SALPay Personal Wallet.

You should be added as an Administrator in your organization's SALPay Corporate Account first before you are able to access the SALPay Admin Dashboard

Changing the password is done through the SALPay Wallet App or SALPay Webapp
Related Articles

How do I log in to my SALPay Wallet?

Log in through SALPay Wallet Mobile App 1. Launch the SALPay Wallet from your home screen. 2. Click on Login. 3. Enter your mobile number and password, then click on Login. You will be ...

How do I sign up for a SALPay Corporate Account?

SALPay Corporate Account allows you to order SALPay Cards, invite payees, load funds, and run payouts. SALPay can be integrated with a company or companies within a Salarium Account to ensure an easier and secure payout. Creating the SALPay Corporate ...

How do I create a SALPay Corporate Account for my business?

Creating the SALPay Corporate Wallet requires the business owner/ one of the business owners to first sign up for a SALPay Personal Account. This requires the business owner to initially undergo and fulfill the SALPay Know Your Customer (KYC) ...

How do I load funds to my company's SALPay Corporate Wallet?

What is Prefunding? Pre-funding is the process followed by a corporate client to fund their SALPay corporate wallet in order to disburse salaries to their employees/payees. It is done through deposits (cash or cheque) or online transfers to a SALPay ...

What to do during SALPay KYB Verification?

Once you have completed your KYC Verification through the SALPay App, go to business.salpay.com to submit your Business Information and required documents based on your company type.